Snowplace Like Home Ornament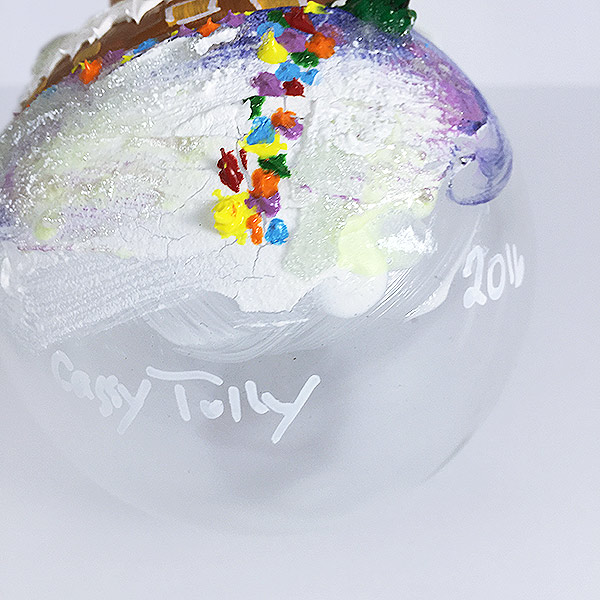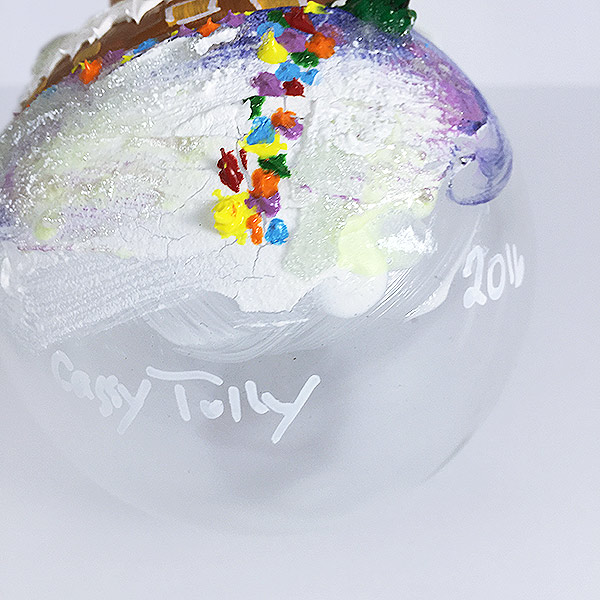 Snowplace Like Home Ornament
Celebrate holiday traditions with a Cassy Tully - 2016 Collectors Edition ornament.
This year's Snowplace Like Home ornament honors the love of home and family with a charming gingerbread house, delightfully frosted with painted snow that glows in the dark.
Each 4" glass bulb is hand-painted, using Cassy's signature relief-painting style. They're packaged for gifting and ready for shipping.
These limited-edition ornaments are signed and dated, making a gift that honors everything you cherish about the holidays.
2012 - 2014 Collectors Edition ornaments are now SOLD OUT. Order your 2016 Snowplace Like Home ornament while supplies last.